Personal Profile
Miriam Frenk
Nationality:
Dutch
Resident in Spain for over 40 years
Languages: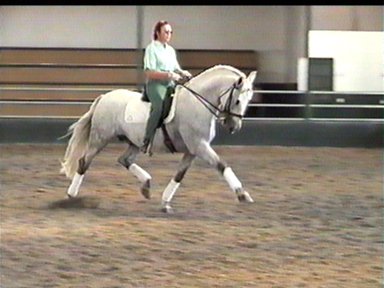 English, Spanish, French, German, Dutch
Equestrian Education:
Jockey Club Rotterdam, Netherlands
Manege de Geneve, Geneva, Zwitzerland
Moat House, Benenden, Great Britian. (Mrs. Ch, Hatton – Hall)
Club Hipico Argentino, Buenos Aires, Argentina (Cap. J.M. Romero Blanch)
International Level Dressage Training with the instructors:
Jo Rutten, Ferdi Elberg, Trisha Gardner, Bill Noble
Certificates:
ABRS (Association of British Riding Schools) Teaching Certificate.
ANPEE (Spanish Association for Riding Tuition) Examen de Monitor.
Translating Diploma, Geneva University.
Professional Experience and Present Activities:
President of the company: Centro De Coordinación Ecuestre S.L.
Free lance Dressage Instructor (all levels and age groups)
Trainer of competition dressage horses at all levels, with a wide expereince riding both European Warmbloods and Purebred Spanish Horses.
Dressage Editor and Deputy Director of EQUIDOS Horse Magazine.
Regional Dressage Judge
Founding member and former Secretary General of the Spanish Association for Riding Tuition (ANPEE)
Former member of the Dressage Council of the Madrid Equestrian Federation
1974 – 1995 Instructor and Technical Director of the Riding Department of the Villafranca Club in Madrid (150 horses)

1995 – 2010 Dressage instructor and rider – Designer of the first ever Website dedicated to the Export of PRE – Andalusian horses from Spain

2010 – present days, full time dedication to Worldwide Horse Exports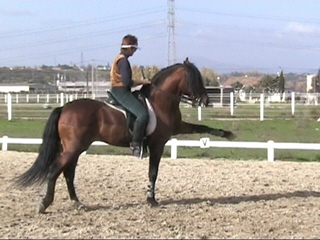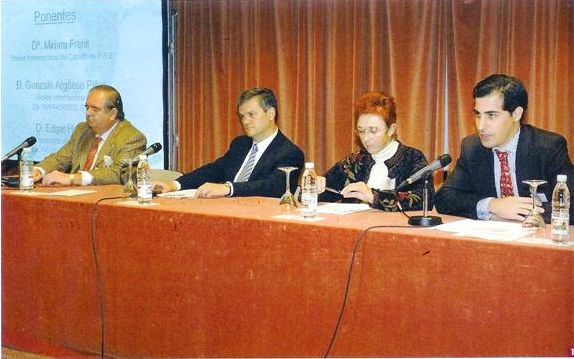 MIriam Frenk holding a speech at the World Congress for PRE breeders – Seville 2005